My Y-Gallery account
|
My fic account
|
My Gaia Profile
|
My Fan arts
|
Gijinka Project
|
Dear Secret Santa
</b>
Just a detail that many people are misunderstanding and I need to clear. It WASN'T me who posted my drawings at Photobucket. Other people saved them and then posted there.
Yes, we all know that Photobucket already steals our art when it allows lots of people to post our drawings there.
But now it is ALSO making money of it!
Remember my very old drawing of Sora and Riku, from years ago?
Well, I found it posted in photobucket here -
[link]
But take a look BELOW.
Saw the PRODUCTS?
Well, anyway, I'll show to you: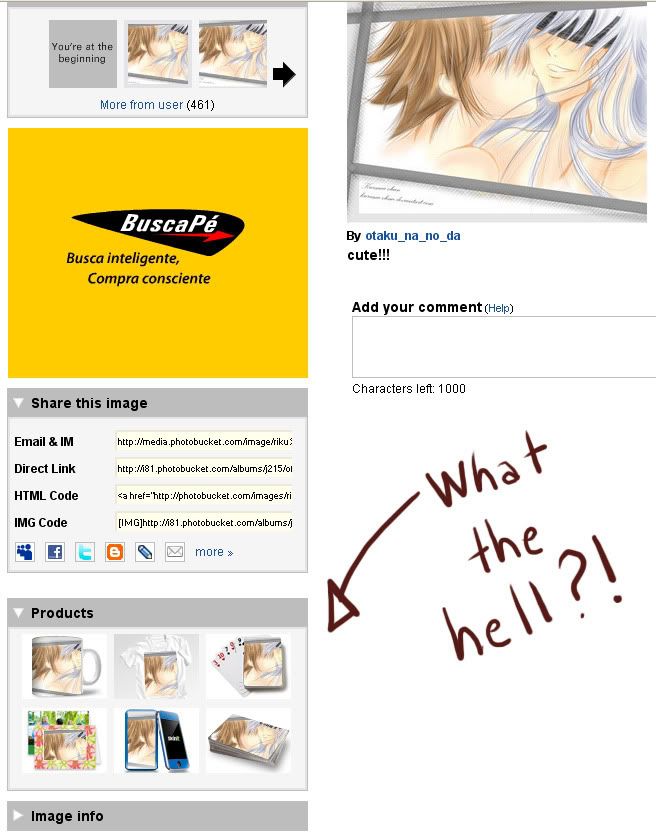 Isn't there any way for Deviant ART to sue them for copyright violation?
In this case, it's a fan art, but I'm sure lots of original drawings from you guys are being posted there too!
We need to do something!
It's our art!
Edit:
I said I was not the only one, and here is the proof!
An ORIGINAL character from

is also being sold there!
[link]
Edit 2:
Another victim!
:thumb146351400:
Edit 3:

made a petition for us to sign!
We are not sure if it'll help, but at least it's something!
[link]
Edit 4:

told me that it's not just Photobucket that does that.
Take a look at this host site, as example:
[link]
Stolen art is everywhere! The point is..can we be safe?
Edit 5:
DEVIANT ART STAFF ANSWER
If the violation is not on dA's servers, we have no authority to take any action.

I recommend you visit the following sites, research your rights, and take action you find appropriate:

[link]
[link]
This means, we'll have to do everything alone.
At least I did my part spreading it to you guys! But for sure I'll help with something when asked! I hope we don't give up, or we'll always be stolen like this!
Create your own visitor map!
--Clubs (that are active)--